The stars have aligned and my band Audra is hard at work recording our first album in 10 years! We are reaching out to our fans to help in the physical production of a very special collection of songs. With your help, we will be releasing our first ever vinyl album - which will be available in 3 colors - including an Indiegogo Exclusive Edition limited to only 50. We've also opened up the vaults to share some really fun Audra collectibles & experiences. Find out how you can be a part of it right now, or keep on reading below. Thanks for your support! - Bret

About The Band
Audra was formed in 1991 by brothers Bret & Bart Helm in Mesa, Arizona. We have since released 3 full-length albums (2 via Projekt Records) and have a new album set to be self-released in early 2019 (featuring a guest appearance by Mike VanPortfleet of Lycia). Over the years, Audra has performed alongside Peter Murphy, The Mission, Gene Loves Jezebel, Nitzer Ebb, AFI, She Wants Revenge, Concrete Blonde, New Model Army and many others.
With the release of 2009's Everything Changes, we decided to go back to the DIY approach to making music that launched our career in the early 90s. We don't have a label that handles the manufacturing, distribution and all of the other things that go into releasing music. This is a labor of love and often doesn't yield any type of financial return. We create music because we love to - and as cliche as it may sound, we have to.
The New Album
In the years where Audra may have seemed dormant, we have always been writing songs. Back in July 2018, we entered the studio with the intention of recording 2 songs, but after the first session with engineer Joshua Rozenboom we realized that we needed to go all-in and make an entire album. By the time this campaign goes live, we have recorded the 9 songs that will comprise the album. There are still several components to finish the process, such as overdubbing, mixing, mastering, artwork design and the physical production of the CDs and vinyl.
We'll also be revealing song titles + the album title throughout the 30 days of this campaign. We are so incredibly excited to share these new songs with you!
Where Your Contributions Will Go + What You'll Receive
Your contributions will go towards the following:
Mastering. This is a process that happens after the recording & mixing have concluded. It enhances the overall sonic quality.
Vinyl & CD manufacturing. Jackets, sleeves, booklets, records, CDs - all of that good stuff!
If we exceed our goal, we plan on printing up a new run of T-shirts, reissuing our long out-of-print first album and maybe hitting the road for some live dates.
If we don't meet our goal? We will work very hard to make sure this album is still released in the formats described. All money raised will go directly towards the items listed above.
You can contribute any amount by clicking on the pink '
Back It
' button or by selecting one or more of the perks that we are offering:
3 different color vinyl editions. Black, clear and a smoky Indiegogo Exclusive that is limited to only 50 copies. We'll also have a small run of CDs.
As one of our Indiegogo supporters, you will receive the album before it is made available to the general public.
Handwritten lyrics, rare T-shirts and band-worn outfits.
The drum machine used on the first two Audra albums & live shows up until the Fall of 2002.
A guitar amp used during the recording of the Going to the Theatre album.
Tickets to an advance album listening party that features an acoustic performance + Q&A session with the band.
A chance to have Audra remix your song or record a cover version of a song of your choice.
Lots more! We had a lot of fun brainstorming and putting these perks together to make this a really cool experience for all of us.
Other Ways You Can Help
Please help us spread the word by using the share buttons here on our page. We only have 30 days to make this happen, so we would greatly appreciate any extra exposure.
And if you'd like to contribute to the campaign without purchasing any of our perks, you can do that by clicking the pink '
Back It
' button and entering any amount you'd like.
Here's the link again:
The Audra Indiegogo Campaign Page
Thank you so very much for your support! - Bret, Bart and Jason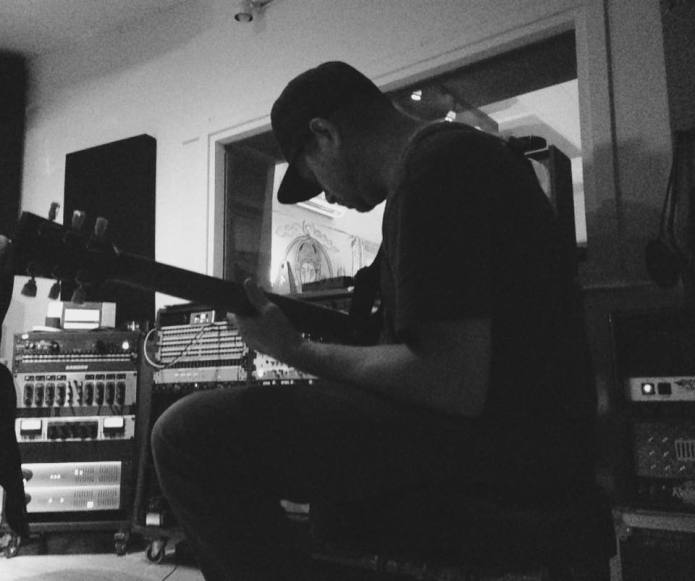 Bart Helm
- Guitar
Tracking guitar parts on Song 1. July 19, 2018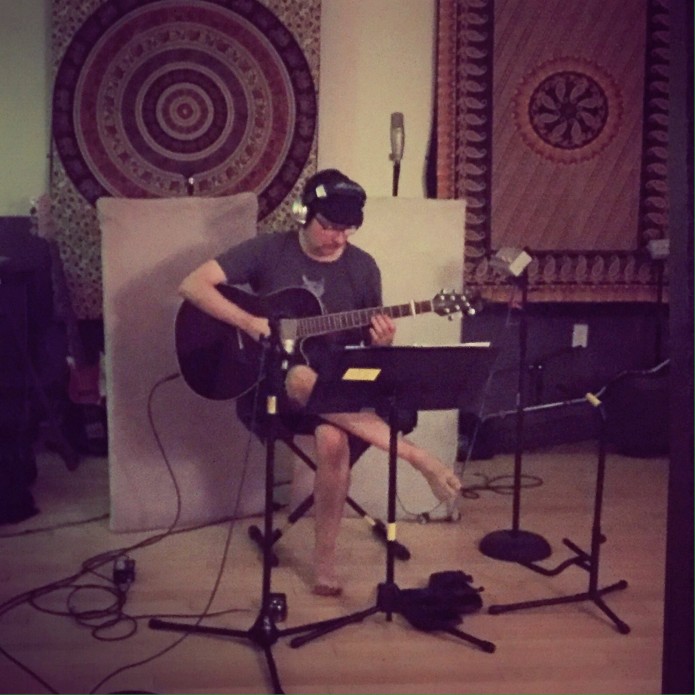 Bret Helm
- Vocals, Bass + Guitar
Recording acoustic guitar for Song 5. August 16, 2018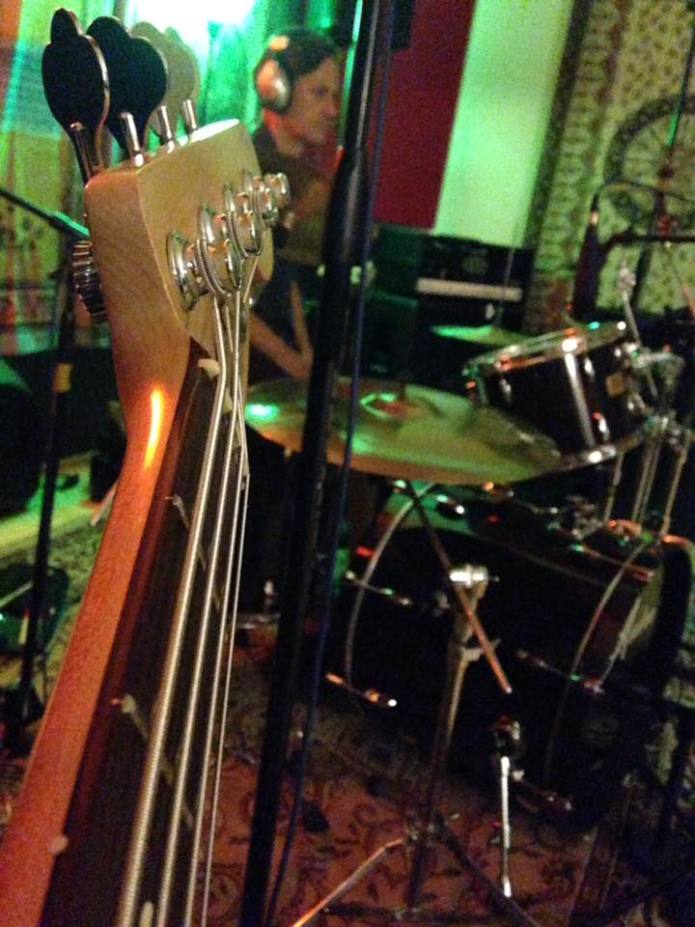 Jason DeWolfe Barton
- Drums + Percussion.
Recording Song 3. July 29, 2018
Photo credits on page & video: William Sibick, Joe Russomanno, Sam Rosenthal, Bret Helm, Bart Helm, Jason Barton, Jaymz Todd and the Helm Family Archive.